Team
Michael Weisser
Chief Executive Officer
Michael Weisser is CEO of AiM. He holds a Master's equivalent in Economics from the Albert Ludwig University of Freiburg. Mr. Weisser has been working at AiM since 2009, providing consultancy to industry. His field of work comprises reimbursement, market access and HTA of diagnostic and therapeutic procedures which are based on the use of medical devices, especially in the German, Swiss and Austrian markets. He also plans and holds international workshops.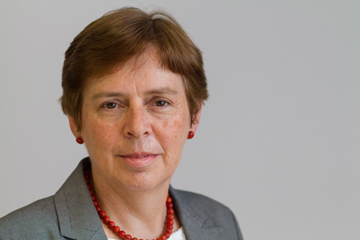 Ute Zerwes
Research Analyst
Ute Zerwes is a research analyst at AiM and has 14 years consultancy experience. She holds a Master of Science equivalent in Biochemistry from the University of Tübingen. She is responsible for systematic reviews, HTAs, evaluation of scientific publications, as well as for medical writing. The preparation of value dossiers and reimbursement-related applications for medical devices in Germany, Switzerland and Austria constitute further fields of her work.
Kirsten Sellen
Consultant
Kirsten Sellen is a consultant at AiM. She holds a Master of Science equivalent in Biology from the university of Tübingen. She is responsible for systematic reviews, evaluation of scientific publications, as well as for market access research with subsequent preparation of reimbursement dossiers for medical device technologies. Prior to joining AiM, she has worked for over 15 years as Clinical Research Associate and Data Manager in the pharmaceutical and medical device industries.
Martha Feh Mayer
Senior Consultant
Martha Feh Mayer holds a Bachelor in Health Economics from the University of Cologne and an international Master of Science degree in Healthcare Policy, Innovation and Management. She specialized in market access and reimbursement of innovative medical devices in the German market and European healthcare systems. She conducts systematic reviews and carries out reimbursement and market access research for strategy development.
Christian N. Minnie
International Business Specialist
Christian Minnie holds a Bachelor's of Science International Business from Concordia University, Saint Paul. Christian comes with previous business development and marketing experience in the North American and European MedTech space, as well as project and account management and expertise. Originally from the United States, he represents AiM's dedication to the North American and other English speaking markets. With native level English and near fluency in German, Christian ensures seamless communication between his English speaking clients and German colleagues.
Patricia Heinl
Research Analyst
Patricia Heinl holds a Bachelor and Master degree in biomedical chemistry from the University of Mainz. Bringing four years of experience in academic research, including preclinical studies of immunological disorders and cell-based therapies, she is a specialist in medical scientific innovations. At AiM, she is responsible for systematic literature research and evidence assessment, such as the compilation of value dossiers and reimbursement applications for medical devices in the context of German market access.