IGES MedTech
AiM is part of IGES MedTech, a multinational team of experts for all aspects of market access and reimbursement of medical devices in Europe.
IGES MedTech's comprehensive, pan-European approach helps to open up European markets strategically and quickly. IGES MedTech has its European headquarters in Berlin. It combines the expertise and excellent scientific work of three companies:. AiM, Device Access and Meditech Access:


Device Access UK goals are to help get great technologies to patients faster. Since 2010, it has helped 100's of MedTech clients gain product adoption faster within NHS Hospitals, as well as help them gain recommendations and approvals though the National Institute for Health & Care Excellence (NICE)

Established in 2010, Device Access has supported over 45 successful applications through NICE approval, as well as supporting its Medtech clients accelerate adoption within hospitals through the provision of specific device dossiers and budget impact models.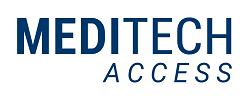 Highly specialized, and with a lot of enthusiasm, Meditech Access helps medical device innovators to enter the French-speaking markets. Meditech Access' particular strength is the development of sustainable concepts that give companies security and ensure that patients are quickly provided with valuable medical technology innovations.

Meditech Access was founded in 2012. A large number of projects have been successfully implemented since then. Today, Meditech Access is recognized as a powerful provider of market access solutions for France.